All professionals at Britestar Dental maintain the highest levels of accreditation and pursue ongoing education to stay abreast of the latest trends in the medical field. Read on to learn more about our staff's experience and training.
Dr. Babak (Bob) Nahavandi, D.D.S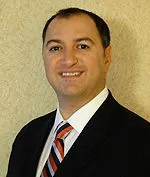 Dr. Bob Nahavandi is a board-certified dentist specializing in orthodontics, implants and a wide range of other dental services at his practice in Queens Village, New York. As a Fellow of the Academy of General Dentistry and the American Dental Implant Association, Dr. Nahavandi has well over 20 years of experience and advanced technical skill which allows him to provide the highest quality of dental care.
Dr. Nahavandi graduated with his undergraduate degree from CUNY Queens College, before receiving his dental degree from the SUNY Stony Brook School of Dental Medicine. Upon completion of his degree, Dr. Nahavandi completed residency training in General Practice at St. Barnabas Hospital and in Orthodontics at Mid-America Orthodontic Society.
In addition to his practice experience, Dr. Nahavandi is also a member of several professional organizations, including:
American Dental Association
American Association of Functional Orthodontics
International Association for Orthodontics
New York State Dental Association
Queens County Dental Society
Dr. Nahavandi takes great pride in continuing his dental education to further his knowledge of the field of dentistry, as well as to remain on the cutting edge of the latest technology. He is a certified Invisalign provider and participated in the Implant Dentistry Continuum at New York University.